There has been much hue and cry of late about the perceived flaws of my generation, sometimes known as "Millennials". These articles bemoan the selfishness and narcissism of what they call the "Me Me Me Generation", raised in an environment of helicopter parenting, social media, MTV, iPhones, "participation" ribbons, and the steady drumbeat of a culture that says "you deserve everything and don't have to work for it". If these articles are to be believed (and they are, because this article has been written about every generation since the advent of print media, and cognition-free generalizations just get more true over time), Millennials will be the complete undoing of the flawless and thriving economy and political system that our hard-working, never-had-a-handout forebears bequeathed to us.
It's sad, really. The reality is sad, I mean. Not the fact that soon-to-be obsolete publication outlets are spending good money for half-baked cherry-picked statistics and endlessly rehashed knee-jerk opinion mongering rather than actual solid reporting. No, I'm talking about the reality of my generation being the worst ever.
But I want to draw your attention today to a disturbing trend that I see happening; a trend whose peril nobody else seems to have recognized, but which threatens us all the more: the next generation. I am referring of course, to "Generation Ten", or more simply, "Gen10", or even more simply, the "Waaaaaah Generation".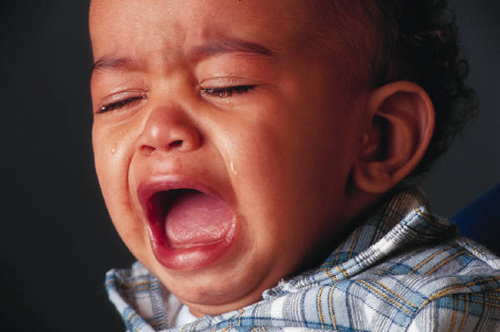 Gen10, the generation born after the year 2010, is undoubtedly the least productive, most entitled, and overall laziest generation that our planet has ever seen. Born into a post-Obama world in which socialist foodstamp handouts have made "takers" of us all, Gen10ers have developed no sense of work ethic, no recognition of their duties as a citizen, and lack even basic bladder control. Of course the bleeding hearts will ask how you could expect this cohort of moochers, raised literally at society's teat, to understand the importance of hard work and the value of a dollar when most of them don't even understand object permanence. I say stop making excuses. I would love to sit around all day and be spoon-fed and have my ass wiped for me, but I get up every day and drag that ass (self-wiped!) down to work because I don't expect things to be handed to me – and if something were handed to me, I certainly wouldn't bang it on my high-chair and then throw it on the floor! Ingrates.
Some estimates put the unemployment rate among Gen10 at a staggering 100%. Most Gen10ers still live with their parents, or in some form of cushy government housing, living large off the expectation that their every whim will be catered to by their hard-working elders. Many Gen10ers staunchly refuse to speak English, or any language really, simply babbling and pointing and expecting the rest of us to figure out what they want (and they always want something). Considering how much they've been given for free, Gen10ers show little gratitude for their lot, with few (if any) volunteering, donating to charities, or even doing something as basic as voting. If this trend continues, and there's no reason to think it won't, in a few short years our college campuses will be filled with Gen10ers who will cry and shit themselves at the slightest mishap, although that might not be that drastic a change from the status quo.
But, to be fair, we should not lay the entirety of the blame on Gen10. After all, their parents must shoulder some of the responsibility as well. Parents, instead of carrying your kids through life (in many cases literally), why not give them some "tough love"? Instead of preparing all their meals for them, why not tell your Gen10er "you're on your own, pudgy!" The stove is not a complicated device to use, and learning to fend for yourself is a crucial part of growing up. So what if these kids don't have fully-calcified skeletons yet? They can still develop a backbone! It's time to get your Gen10er off the couch out of the playpen and out into the real world!
And Gen10, when you finally get off your Pampered ass and learn how to read this, let's make something clear: this is completely different from all the previous examples of a generation being so blinded by its own self-regard and rheumy-eyed nostalgia that it overlooks its own faults and its culpability in the world it's complaining about. This isn't just another example of lazy hacks regurgitating truisms that lack the defining quality of actual truth. This isn't blaming those with little power for the terrible system that we have created, clucking our tongues at you because we expect you to fix our mistakes. This isn't any of that. This is high-quality journalism.
Now wipe off that drool and get to work! I've got video games to play.
Like this article? Follow me on Twitter!